Erin Holmes, CFNN Reporter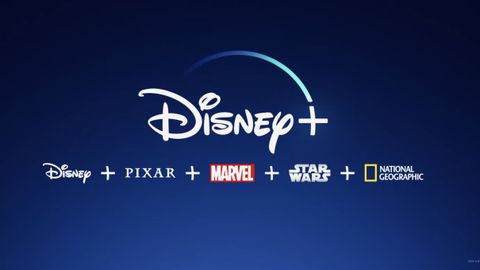 For years, Netflix, Amazon Prime, Hulu, and good old fashioned cable have been our source of television entertainment. Apart from Disney channel, the classic Disney movies and series have not been accessible all at once in one place, until the new Disney Plus.
Disney Plus costs $6.99 a month or $69.99 a year, compared to Netflix being $7.99 and Hulu (without commercials) being $11.99 per month. Not only does it have Disney, Disney Plus comes with Disney's Pixar, Marvel, Star Wars, and National Geographic. It's yet another source of a paid subscription service for the whole family.
Disney Plus does provide a kid-friendly television service, but at what cost? Millions of U.S. families have already subscribed to Netflix and/or Hulu, both with monthly payments, another membership could put a hefty damper on our wallets. There is however a Hulu/Disney Plus bundle in which you can get both for the combined cost of $12.99.
Disney Plus is chock full of Disney Classics. Disney by the decade is a loved feature in which you can see the process of Disney's development since the 1920s. Beginning with the Mickey Mouse shorts, Disney by the Decade travels through time, listing off all the movies and shows up to today. Some movies that are still legally binded to other services and won't be available until January 1, 2020, but it is the best Christmas present we could ask for.
Not only does Disney Plus have our favorite Disney classics, it has several original series. The Mandalorian is a fan and personal favorite. Baby Yoda is the face of many recent memes and is plastered on many social media sites.
Many Disney movies used to be found all over our Netflix world. So what will Netflix do with this loss? Well, Netflix has been producing many popular original series of its own, including Stranger Things and 13 Reasons Why. Netflix has also adopted some Nickelodeon favorites such as Victorious and Sam and Cat.
If you are a Disney fanatic such as myself, Disney Plus is definitely the right place to be. With all the Disney classics available at the click of a mouse or the push of a remote, Disney is at the top of their game. As a young, not having to pay for anything myself yet, Disney lover, I would rate Disney Plus with a full 10 out of 10.