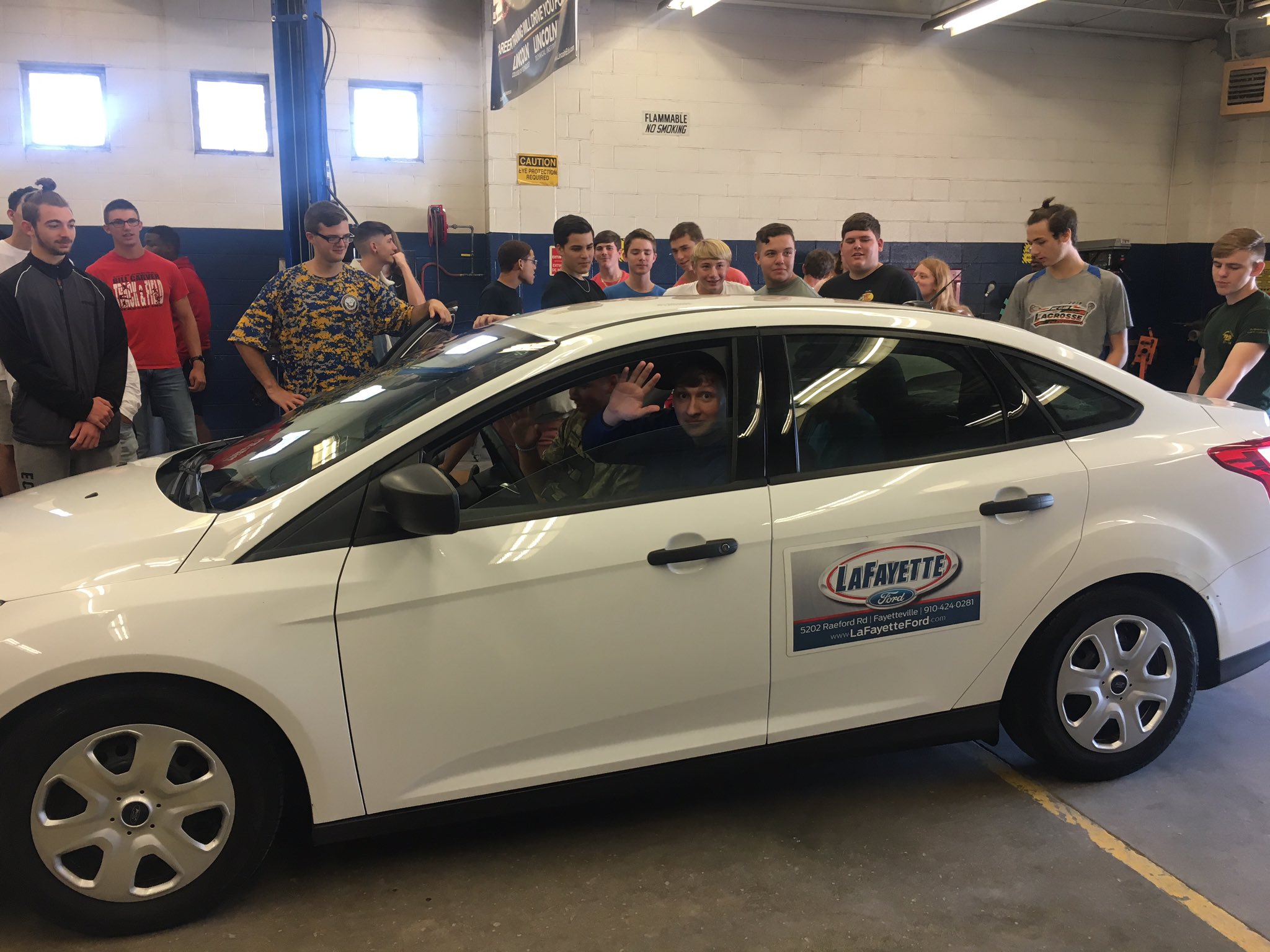 Chloe Bloomfield, CFNN Reporter
It looks like Christmas has come early, at least for the auto shop class. A gift in the form of a 2012 Ford Focus was delivered to the Cape Fear High School auto shop all the way from LaFayette Ford. Ford donated this car for the students in the mechanic class to work on, and learn.
Mr. Turlington, or as the students call him, Mr. T, says that he will create a "problem" with the car so the class can diagnose the car and figure out how to fix it. This will teach the students how to figure out what's wrong with a car, then how to fix it. This is the type of real world learning that goes on in the shop every day. Not only are these great skills to have, but they also make our students more prepared for work after school. In the future, the class will spend time figuring out several different technical problems to fix on the car.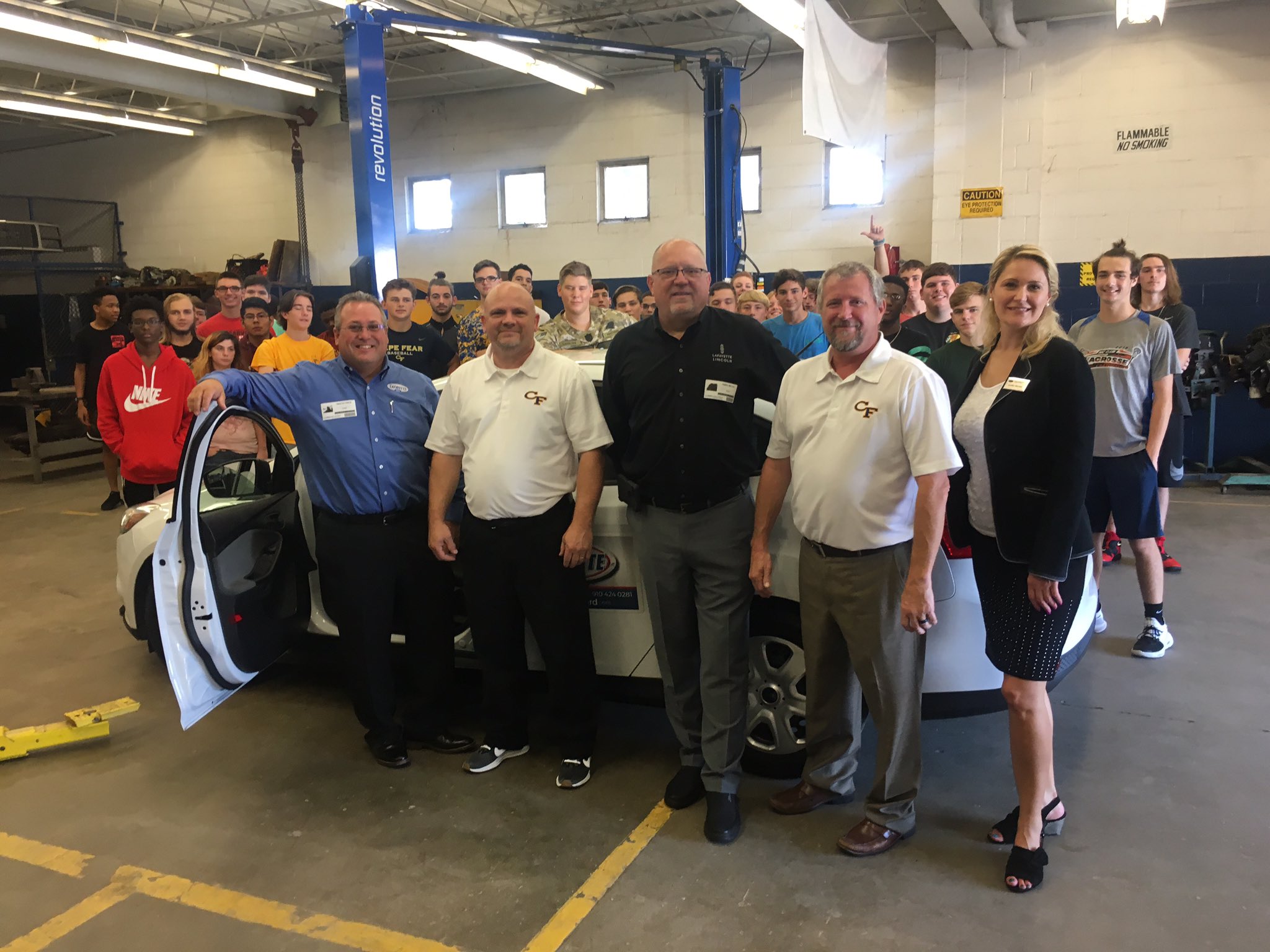 Getting this car is a big deal; the students now have a nice car that has more recent technology that they can learn from and get used to. A huge bonus is in the features that are in many late model cars now. They will have a good understanding of recent features in many cars, how they work, and how to fix them if they are messed up.
The students haven't started working on the new car quite yet. They're still doing some body work on another car, then they will paint it and finish it up. Then they can start working on the new car and expanding their skills.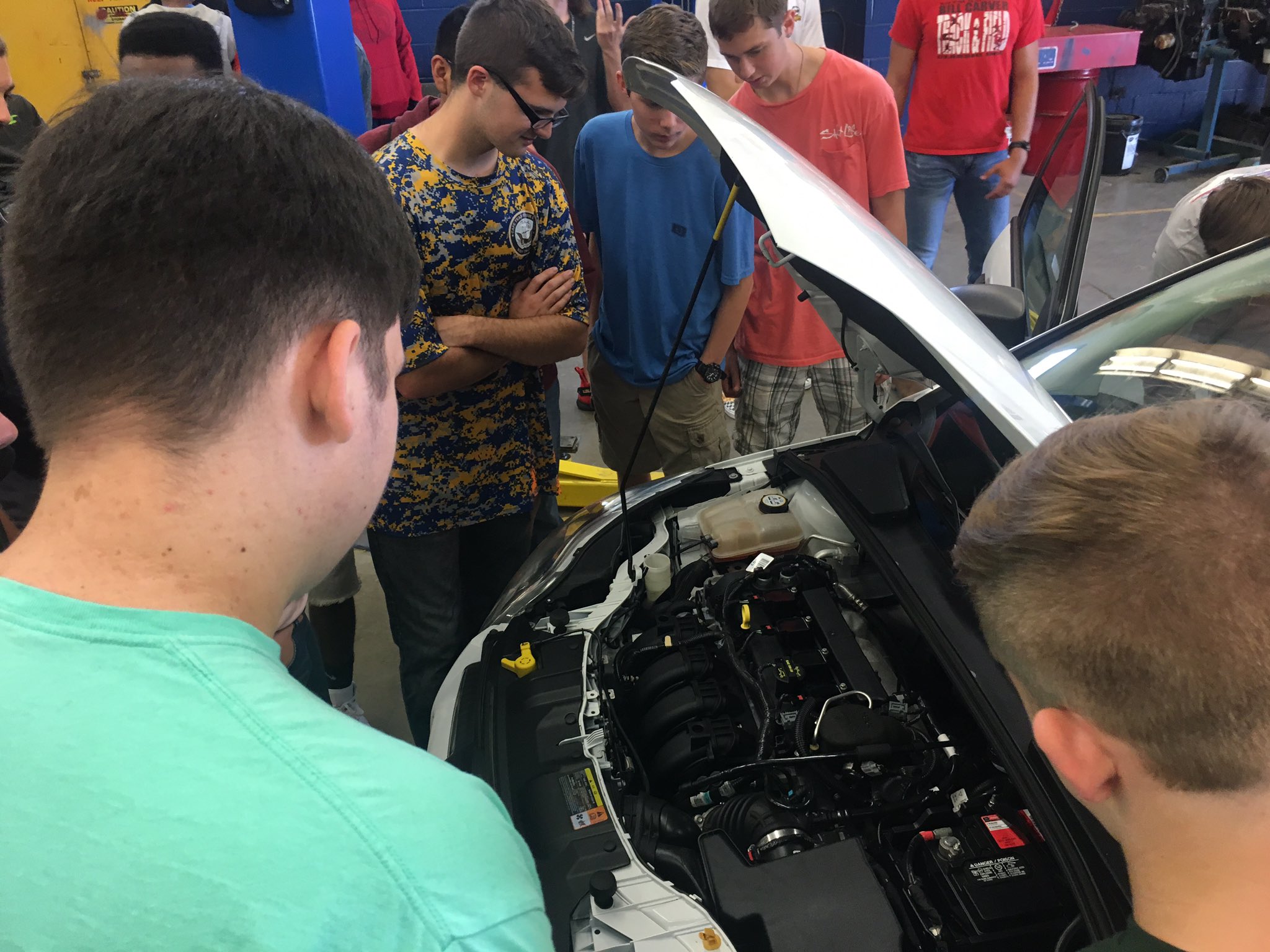 Mr. T wants to keep the car and continue fixing new problems on it for as long as possible. It's unknown how long this car will be able to be used, but the hope is it'll be here for a very long time. It's a learning tool, that will never actually go on the road. So as long as the car can keep having problems, the students can keep fixing them.
"Lafayette Ford has done a lot to help and we are very appreciative of this," said Turlington. A special thanks to Lafayette Ford.